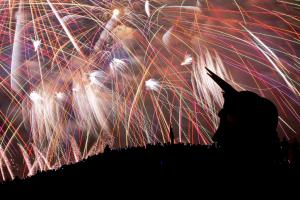 [From article]
2010 was a strong year for photography by Seattle Times readers who sent in hundreds of entries for our "Pix From My Weekend" feature. At year's end, we've chosen 10 favorites. The selection is never easy.

The grand prize - a $250 gift card from Glazer's Camera - goes to Ryan Hyde, of Ballard. His winning photo is on today's NWWeekend cover.

Among criteria for our top choice: We looked for a photo of a person having fun in the Northwest.

We also chose a strong group of Honorable Mentions in three categories, displayed on coming pages. For the first time, one photographer has two photos in our winning year-end lineup - Yoshiki Nakamura, of Seattle. Judging was by Barry Fitzsimmons, Seattle Times director of photography; Kevin Fujii, Seattle Times picture editor who critiques the weekly choices; and Brian Cantwell, NWWeekend editor.

Thanks to all who sent in so many images reflecting the choices we have for enjoyable weekends in the...